One of the most important things you can do right now is to take time to plan your career roadmap. Whether you want to change jobs — or careers — in the new year, or simply get more out of your current job, a career plan is essential to helping you reach your goals.
This exercise may take you 20 minutes to a few hours, depending on how much time you want to set aside to planning where you want to be, but is it a great way for you to take a look at your career roadmap.
Step one is below.
Step One: Take Stock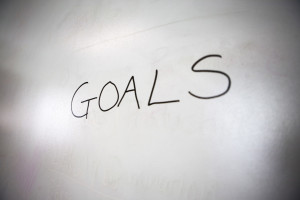 The first step is to assess where you are. To figure out where you are going, you must first look at where you have been.
Here are some questions to help you assess where you are:
What are you most proud of this past year — personally, and professionally?
Did you take on any additional responsibility this year? If so, what?
How did you take initiative in your job this year?
Have you learned any new skills?
Did you earn any certifications or licenses?
Did you receive any awards or recognition this year?
Record this information in a success journal. This can be a Microsoft Word file on your computer, a note in Evernote, a series of emails you send to yourself (be sure to use email tags so you're able to find the emails again!), or even a physical notebook. And in the coming year, take time to record your accomplishments as you go through the year instead of waiting until the end of the year.
Next, look at opportunities for improvement in your career. Is your current position in alignment with your priorities and your core values?
Keep an eye out on our blog for step two: Articulate Your Goal!
Note: This blog post only touches on certain aspects of this topic and is not a comprehensive list. This blog post is an educational and informational resource for job seekers and is not a substitute for working with a resume writer or other professional. See our Terms and Conditions for additional information.