Tips from Military Spouse Resume Experts:
Military spouse resume experts from the Military Spouse Resume Writers' Coalition share their top tips for military spouses, who often have a difficult time creating a cohesive resume due to numerous relocations.
Thank you to one of our military spouse resume writing colleagues, Michelle Aikman, and the Military Officers Association (MOAA) for including Schofield Strategies in this article. To read the full article, click here.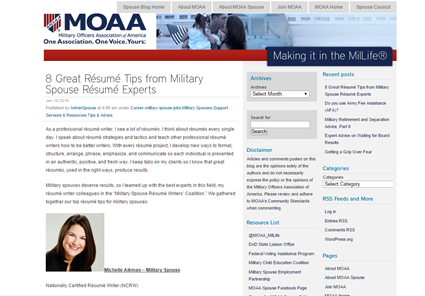 What are some additional tips that you would share with military spouses? Leave some tips in the comments below.