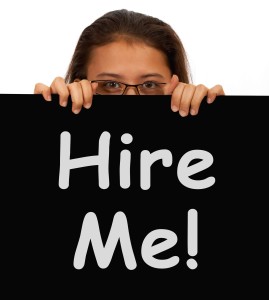 It's time to pull together all of the information you gathered during your research and create your positioning (or elevator speech). Your personal position should highlight your expertise and unique abilities. You can "name drop" by including well-known companies, schools, and credentials in your positioning.
Your personal positioning has two parts: a tagline and a full positioning statement. Both should be clear and concise and written in present tense.
Your personal positioning tagline is one sentence, ideally, 5-10 words in length. It should be easily understandable and easy to remember.
Creating Your Positioning:
You can use this formula to create your tagline:
Job Title → Differentiator
Here are a few examples:
Big Four accountant with operations experience in Fortune 500 companies
Security Guard with anti-terrorist training and ability to identify hidden patterns
Hazmat Manager with Mechanical Engineering degree from University of Virginia
As you can see, your personal tagline should be short and sweet. However, your full positioning statement will be more comprehensive and informative than the abridged version.
Your full positioning statement is more comprehensive than your personal tagline. It has a clear focus and includes your qualifications and key accomplishments and 3-5 main points for evidence and emphasis. Your positioning statement can be included in your LinkedIn Summary section, on your social media profiles, worked into your personal branding summary on your resume, or incorporated in your cover letter. When networking, your positioning statement can be the answer to the question, "What do you do?" In an interview, your personal position can be used when asked, "Tell me about yourself."
Note: This blog post only touches on certain aspects of this topic and is not a comprehensive list. This blog post is an educational and informational resource for job seekers and is not a substitute for working with a resume writer or other professional. See our Terms and Conditions for additional information.