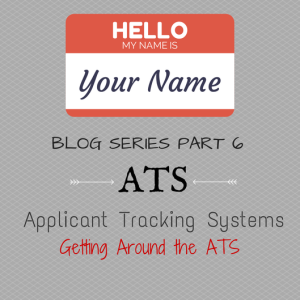 An ATS can be a real barrier when pursuing a position. Even if you are qualified, if your resume is not "read" right by the ATS, you won't be considered unless you can reach the hiring manager directly.
Did you miss our previous posts on applicant tracking systems (ATS)? If so, start here.
Although ATS' are being used more and more in the hiring process, ultimately, people hire people. The computer might be used to conduct the initial screening, but the resume ultimately needs to be written to appeal to human beings. That means you can't just stuff in keywords to appeal to the applicant tracking system and have it make sense to human readers.
According to Preptel, 75 percent of resumes are not compliant with applicant tracking systems.
If you can't bring your resume into compliance, you need to find another way to get yourself in front of the hiring manager.
Which leads to the next important point: Instead of spending a lot of time trying to make yourself more attractive to an applicant tracking system, you would be greatly served by making real-world, in-person connections (i.e., building your network) or at least taking that time to develop a 100% complete LinkedIn profile and making virtual networking connections.
Keep in mind, though, that some companies do not allow hiring managers to accept a resume unless it is submitted through an applicant tracking system and that policy applies even if the candidate networks his or her way to the hiring authority or connects through social media.
We have covered a lot of content over the past several weeks. If you have any questions, feel free to contact Schofield Strategies for assistance!
Note: This blog post only touches on certain aspects of this topic and is not a comprehensive list. This blog post is an educational and informational resource for job seekers and is not a substitute for working with a resume writer or other professional. See our Terms and Conditions for additional information.