Building a Successful Portable Business:
Amy Schofield provides tips for others who would like to start their own portable business. Special thanks to Military Families Magazine for interviewing Schofield Strategies. Check out their Spouses' Corner section on page 10 of the October 2015 issue.
Learn more about:
How Amy started her business.
The type of clients she works with.
What she sees in her future.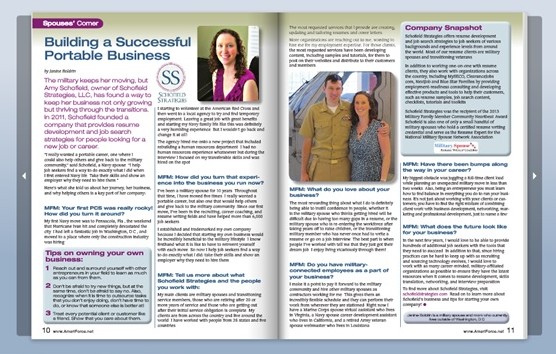 Would you like to learn more or interview us for a future article? Feel free to contact us at info@schofieldstrategies.com.