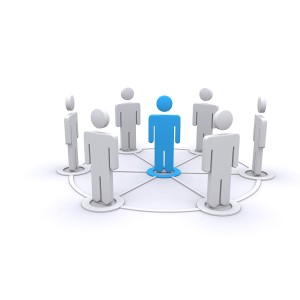 When you begin a new job search, you can very quickly begin to feel like a small fish in a big pond full of small fish. One size does not fit all. If you're not known for something, you won't be known for anything, so you must find a way to stand out from crowd and position yourself to be successful. To cultivate the positioning that will help you reach your career goals, you must understand what makes you exceptional and compelling and be able to communicate to prospective employers.
It is also important to understand the motivation behind the job opening. Companies hire because they have a need that they are unable to fill with their internal resources. This is true for all jobs — from an entry-level administrative position to the CEO's job. If you are able to understand the need the company must fill, you will better be able to position yourself to solve their problem.
Many jobseekers don't realize they have already positioned themselves. They just haven't articulated it yet. Maybe you're known as "the sales manager that makes quota, no matter what's going on in the economy," or "the engineer that can speak in language the customer understands." That's your positioning. You need to express: "I am this." Someone who is reading your resume or LinkedIn profile should be able to recognize you in it.
Finding a job is a lot like dating. It's about finding a match between two parties (you and the company). And, just like dating, it's important that you put your best foot forward. Your positioning is often the first impression an employer has of you, so make it count! You want to grab their attention and make it easy for them to view you as a viable candidate.
Here are a few things to consider as you develop your positioning strategy / elevator speech:
Answer the questions employers will ask themselves. "Why should I hire this person?" "Why should I choose them over someone else?" "How will they be an asset to our company?"
Figure out what makes you different, be specific, and deliver that message consistently throughout your job search and interview process.
Make sure your personal positioning aligns with your target company's wants, needs, and/or values. Remember: Employers hire for their reasons, not yours!
Note: This blog post only touches on certain aspects of this topic and is not a comprehensive list. This blog post is an educational and informational resource for job seekers and is not a substitute for working with a resume writer or other professional. See our Terms and Conditions for additional information.