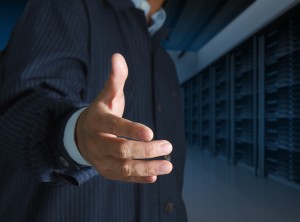 At some point in your job search, you may consider working with a recruiter. It can be helpful to understand more about this industry and how recruiters operate.

Recruiters are also referred to as search firms, placement agencies, executive recruiters, or headhunters. Companies use recruiters to help identify a select number of candidates for a position, saving them the time and expense of advertising the position widely and, sometimes, conducting pre-screening. Recruiters are looking for someone who has the best skills, experience, and personality to fit the position. Depending on the type of recruiter they choose to work with, a company only pays a recruiter if a successful placement is made and the candidate is hired (and stays employed for a pre-determined amount of time).
Job seekers may also prefer to work with a recruiter rather than a hiring company directly, because the recruiter can sometimes provide additional insight and guidance that will help the job seeker get the position. A recruiter may also identify weaknesses the candidate has, and work with you to strengthen those areas. The recruiter may also be able to provide valuable insight about the target company, salary range, and position qualifications that a job seeker is unable to obtain from a job posting.
The recruiter has three responsibilities: to obtain specifications for a particular candidate placement, identify candidates who meet those specifications, and make the match between job seeker and employer. To accomplish those three tasks, the recruiter may review several hundred résumés and make dozens of phone calls. The recruiter sources candidates and presents them to the employer. At that point, the hiring manager can choose to interview some of the candidates, or the hiring manager will further refine the criteria for the assignment and request additional candidates. The process continues until a hire is made.
Recruiters may have different expectations for resumes than hiring managers. Some recruiting firms standardize the resumes of candidates they submit to a hiring manager at a company. If a recruiter asks you to make changes to your resume, you will generally want to make the changes, but only for use with that recruiter. Don't change the résumé you use in your own job search to conform to the requests of one recruiter.
Sometimes, a recruiter will find you via LinkedIn or if you post your resume on a job board. Recent surveys indicate that 93% of recruiters use LinkedIn to identify candidates. You are more likely to be found on LinkedIn if you have a complete profile that is optimized with specific keywords and accomplishments.
Research your recruiter. See if he or she has been involved in any high-profile searches in your industry. Google your recruiter's name and see what job postings he or she has listed online. You are trusting your personal information and reputation to your recruiter, so trusting him or her is essential.
Be careful what paperwork you sign. Some recruiting firms want "exclusivity" with your job search, meaning that if you end up getting hired for a company they have had contact with (even if they weren't involved in your specific job search), they may contact the employer and make a claim for a commission, and use the contract you signed as proof of what they are due. This can result in unnecessary hassles for you and your new employer, so make sure you carefully read any paperwork you're asked to sign.
Note: This blog post only touches on certain aspects of this topic and is not a comprehensive list. This blog post is an educational and informational resource for job seekers and is not a substitute for working with a resume writer or other professional. See our Terms and Conditions for additional information.