Social Media and Your Job Search
Schofield Strategies was quoted in a recent article on GI Jobs about the role that social media plays during your job search.
Are you a transitioning service member currently looking for a job in the civilian world? Have you thought about how your social media accounts play a role into your job search? If you don't think hiring managers search for you on Facebook, Twitter, LinkedIn, etc…. think again!
Click on the image below to be taken to the full article.
Special thanks to Molly Blake for the interview!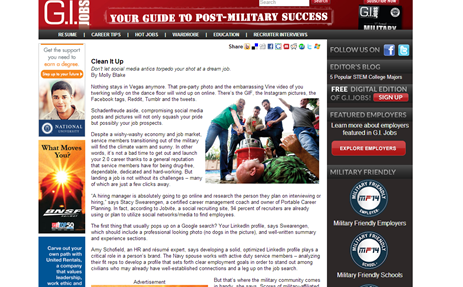 Do you have other tips you would like to share about using social media for your job search? If so, we would love to hear from you! Contact us at info@schofieldstrategies.com.